Last year my dear friend Anna (of Baaad Annas) finished a sweater each month. One year, 12 sweaters.

This seemed like too wild an idea last year, when Emily and I were both pregnant and we were working on Road Trip, but this year (even though have many designs in the works and 4 kiddies between us) it seems like a great idea! Right? So the question is: who's with us?!
Whether you are a regular sweater knitting or working on your first, 12 sweaters in a year is a challenge! We have decided that finishing pieces already in the works definitely counts.
Emily has an Antler for herself in the works, Alexa has a Grace sweater (by Jane Richmond) on the go, as well as a Graphic Deer Head sweater. Those will need to be finished up in 2015!
We are knitting some sweaters for little people and some for big.  Emily saw this image I posted on Instagram… and it inspired her to knit another Flax for Max.  She had already knit this one, and this one… but at 6 months old little Max has just outgrown ALL of his sweaters, so Em whipped up a new, larger Flax for him in just 2 evenings!
This wee grey Flax is for an upcoming addition to the TCK family, as our model Emily is pregnant!  Bodhi is happily modelling this gift for my niece or nephew.  So we each have completed our first sweaters of 2015 already!
The Rules
It's knitting, so there really aren't any rules. We plan to each complete 12 sweaters, some will be for us, some will be for little people we have or know.  It doesn't matter if we started them last year (or, ahem, a few years ago), this is the year they will be finished!  Along the way we'll be sharing our favourite sweater-knitting tips and techniques, as well as adding some new tutorials to our already extensive list (check the all out here).
So join us won't you?  Let's knit along!  Tag your KAL projects with #tck12sweater2015 and check out our Rav thread here for a little knitterly support.

The Prizes
What do you say to a few prizes from TCK?  The rules for you are loose, if you show us 12 sweater pics, finished in 2015 (started whenever) we will enter you for a draw!  For each TCK sweater you knit, you will get an extra entry.  Just email us a link to your Ravelry page, your Instagram feed, or attach your 12 pics and you will be entered to win one of the following prizes.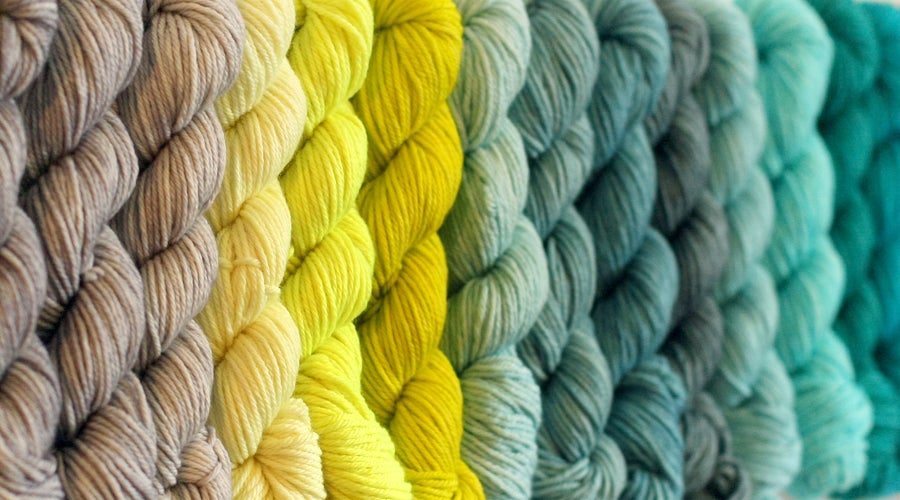 1. A sweater's worth of yarn from Rainbow Heirloom.
2. A signed copy of our latest book Road Trip.
3. The complete Tin Can Knits ebook library.
Since this is a lofty and long term goal we will have some mini contests and prizes along the way so stay tuned! You can find us on Facebook, Instagram, Twitter, Pinterest and Ravelry!
TCK Sweaters I will knit this year include:

---
I am looking forward to teaching at the lovely shop Baa Ram Ewe this February, at both their Harrogate and Leeds locations!  Sign up now, there are a few places left to learn about chart reading and lace in the Vivid Blanket and the Low Tide cardigan classes.
If you can't make it to the classes, sign up (it's free) to come along to one of the New Season Launch Parties – I will be bringing samples from our latest book Road Trip, and I love to sign books and chat knitting!  Baa Ram Ewe is offering exclusive discounts on their new yarns, and goodie bags too… be sure to sign up to secure your spot.
Baa Ram Ewe has a strong focus on promoting local designers and the UK fibre industry, and have created a very special 100% British yarn called Titus. It's a scrumptious blend of 30% UK alpaca, 20% bluefaced leicester, and 50% wensleydale longwool, and comes on subtle and rich colours evocative of the Yorkshire landscape where the yarn is spun.  Best of all, it's an excellent match for some of my favourite lacy Tin Can Knits patterns!
What are you knitting this year?
Planning to learn a new technique or complete your first sweater?  We have a wide range of excellent in-depth tutorials and irresistible free patterns – perhaps they will inspire you to try something new this year.  Let us know what you think on Facebook, Instagram, Twitter, Pinterest or Ravelry, and be sure to tell your knitting friends too!
Other patterns to pair with Titus 4-ply
---
Like many parents I love reading to my kiddies. We snuggle close and read about caterpillars who eat too much, kids who have to pee, and bears of all kinds! Lately Hunter wants to do the 'reading' (to the endless annoyance of Jones) and Bodhi wants to eat the books (to the endless annoyance of everyone).  They have their favorites, including the book The Mitten by Jan Brett.
If you aren't familiar with the story of The Mitten, it is about a grandson who begs his grandmother to knit him a pair of white mittens. Grandma warns him they will get lost in the snow, and that is the first thing that happens of course! An improbably number of woodland creatures crawl into the mitten and when a mouse crawls on bear's nose he sneezes! Out the animals come, tossing the mitten in the air for the boy to find.
I like the idea of toys based on books. It brings the story to life in a new way. We already had some of the woodland creatures but for Christmas I filled out the collection and knit them a rather large mitten to accommodate them all!
I kind of winged the mitten. It was worsted weight yarn and I cast on 56 sts with smaller needles, ribbed for a bit, changed to larger needles, did a thumb gusset, etc. just like in the Maize mittens. It came out pretty big, I think an adult large mitten would have done just fine!
The kids loved it (even Bodhi, she is really enjoying chewing on the hare), they pile all the animals into the mitten while I read, or they make up funny voices and stories for the animals. Story time is always my favorite!
What are your favorite children's stories? Have you read Extra Yarn?
More mittens from TCK
For an epic start to 2015, Alexa and I packed up our families and headed to Tofino, on the west coast of Vancouver Island.  We drove through the frosty mountains, cooked a seafood feast, and soaked in the hot tub watching grey green waves curl and break on the sandy shore.  It was a great way to start the new year… and an inspiring place to plan new designs and special events for the upcoming year!
Upcoming Tin Can Knits Events
New Years in Tofino
Tofino is one of both Alexa and my favourite places in the world.  Our business actually started there – on a road trip we took back in 2010, when Alexa and I were walking the beach and she said "we should write a knitting book"… and I agreed!  A year or so later 9 Months of Knitting was born, and our partnership was established.
This trip, with toddlers leading the way, we rambled along the beach and through the wet wild rainforest. There were impromptu science lessons while gazing in tidal pools, lovely family photoshoots, and lots of warm woolies required!
Do you have New Year's traditions?
Or some New Years knit resolutions?  Share with us on Facebook, Instagram, Twitter, Pinterest or Ravelry!  We love to help you through new techniques, hear your stories, and see your finished knits!
Designs inspired by Tofino!
---
This year I had the bright idea that my children NEEDED Christmas sweaters. Nope, they could not wear any of the sweaters I have already knit them, they needed awesome new coordinated set of sweaters. It's not the first time I've wanted kiddies to wear matching sweaters, especially for their epic Santa pics, you can see Hunter and Jones' first Santa pic together here, and this it the one from last year:
This is the first year having all of my 3 babies together on Santa's knee, it was time to go big! I decided on a black and white-ish theme this year, just to mix things up. I originally wanted this to be a stash busting project but that lasted about 5 minutes. I picked up some YOTH and Hazel Knits at Knit Fit in Seattle while I was there and while I had 1 skein of Tosh Vintage in Farmhouse White, I needed 1 more…and although I thought I had a skein of Graphite, I didn't so I had to get that too.
Hunter's Sweater

Pattern: Snowflake by Tin Can Knits
Yarn: YOTH yarns Big Sister DK in 'cracked pepper' and 'sea salt' (that's right, salt and pepper)
Jones' Sweater

Pattern: Gramps by Tin Can Knits
Yarn: inspired by this Gramps, Madelinetosh Tosh Vintage in 'farmhouse white' and 'graphite'
Bodhi's Sweater

Pattern: Flax…sort of. Bodhi's sweater is a fingering weight version of Flax without the garter on the arms. Pattern coming in the new year!
Yarn: Hazel Knits Artisan Sock in 'quill' and 'nekkid' (hilarious colour name)
And so, this lovely Santa picture was made. I have a feeling they will hate this 'matchy' picture for a few years when they are older, but hopefully they will look back 80 years from now and know that their mummy loved them and thought matching sweaters were hilarious.
Keep up with TCK :::
Are you knitting for any kiddies this Christmas?  Tell us about it on Facebook, Instagram, Twitter, Pinterest or Ravelry! Or join in our #knityourlist Christmas knitting madness!
Patterns perfect for next year's Christmas Sweaters:
---
"Oh the weather outside is frightful… but the fire is so delightful…"
The thing I remember most vividly from the house where I grew up is the wind in the trees on stormy afternoons.  My folks still live here, in Black Creek, a small community on Vancouver Island.  Out the window you can tall Douglas fir trees, and when the wet and windy southeasters blow up the Strait of Georgia these big old monster trees wave back and forth while the rain tap, tap, taps on the skylight in the living room.  The wood stove glows, keeping the house warm and toasty, and on miserable days like these we just stay inside and eat soup and crusty bread, drink irish coffee, chat, and knit!
Needless to say, while visiting the sodden West Coast I am very much enjoying #knityourlist – a super epic knit list that Alexa and I are working our way through as we count down to Christmas day. Because designing is my job, I don't often find the time to make knitted gifts for my family, but this year Alexa and I have taken on a pile of delicious projects. We wrote all about it in this blog post.
Em's #knityourlist progress:
I am not stressing or fussing… if the projects don't get done on time, it will be fine. So far, by day 8 / 12 I have completed 2 of my projected 6 projects… hmmm looking at the math I may not get the whole lot done!
I've finished a Stovetop hat for John, Antler Mittens for my sister Heidi, and am part-way through Lumberjack socks for my Dad and a Campfire pullover for little Max!
Alexa's #knityourlist pile of squishy goodness:
Alexa is a star when it comes to whipping out beautiful finished knits!  Despite working her buns off and taking care of 3 children under 4, she seems to accomplish twice the knitting that I do… I don't know how she fits it all in, but I'm glad to have such a hard-working business partner!
So far she's made a Greystone Hat in Sweet Fiber Merino Twist Worsted in 'winter', an adorable little Prairie Fire pullover in Tanis Fiber Arts Green Label Aran in 'grapefruit', and the cutest little tiny Flax socks in Sweet Fiber Cashmere Aran.
On top of those projects, she has just knit up a new design for adorable boot toppers!
Have you #knityourlist yet?
Wanna follow our last-minute knitting on Instagram and Facebook?  You can watch our progress day by day, and share your photos and projects too… we'd love to see what you're whipping out in time for the big day.  Just tag your posts with #knityourlist
Cute FREE hat patterns that you can knit up in no time!
---
My daughter Hunter adores her preschool teachers.  When I dressed her up and sent her off on her first day of school, I could only hope that she would like it.  She absolutely loves it, and her teachers are a huge part of that.  Hunter listens to them in ways she would never listen to me, enjoys activities that keep her busy and learning every day, and above all these ladies really care about my kid.
For these great teachers this Christmas I am knitting, because that's the best way I know to show my appreciation for all that they do.  They are three lovely women who often wear tall boots (when they aren't wearing practical footwear for running after 3-5 year olds!).  So I bring you Paved, a perfect little cabled boot topper.
What are boot toppers you ask?  They are short little leg warmers that peek out of the top of your sexy boots without the bulk of a thick sock.  I whipped up two pairs up in no time!  With braided cables and garter stitch they have a textured simplicity.  They knit up quickly and are a perfect fashionable accessory for the ladies on your list.
Project Details

Pattern: Paved by Tin Can Knits
Sizing: stretches to fit calf 15 (17, 19, 21) inches around
Yarn: 180 (200, 220, 240) yards worsted / aran weight yarn (shown in Sweet Fiber Cashmerino Worsted in 'marshland' and 'evergrey')
#knityourlist
Are you knitting gifts this holiday season?  We are neck deep in holiday projects this year!  You can watch our progress and join in on Facebook, Instagram, and Twitter.  Post your knits and tag them with #knityourlist to join in!
Other gifty knits from TCK

---